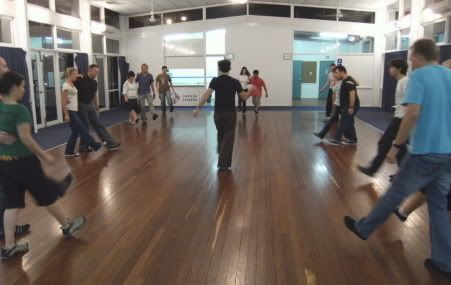 I would like to dedicate this review to Deb's Skirt. Ladies, there is a valuable lesson to be learned here about dancing attire and the Skirt has illustrated it well. Swishy things make your moves, particularly spins and switches, look hot! Guys, apparently the Jacket is your Skirt. (Unfortunately, the Skirt does not capture well on camera. Boo.)
In keeping with the theme of style, we fired things up in Lindy 2 this week with a mammoth class packed with moves and high energy. It's great to see everyone's personalities coming out as we add that "flava" I keep talking about. As for Lindy 1, as they took on their second week, it seems they've already got the "flava" thing worked out. Awesome!
As if that wasn't enough, remember you are most welcome to join us after Lindy 2 for some really flavoursome fun as we mix cake, coffee, etc. with Connect 4 and sometimes video games in Leederville.
– Lexi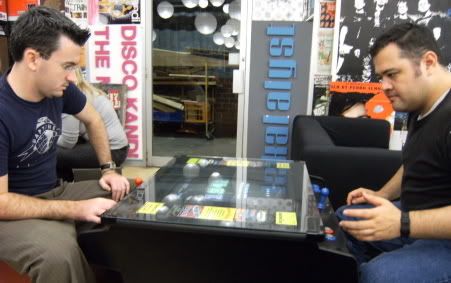 P.S. I apologize for the lateness of this class review. Yes, in some respects it's very bad of me, but in other respects I am a uni student who hands stuff in on time… So let's look on the bright side of life.