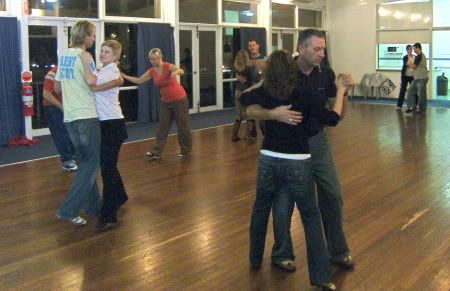 Here's Ken being the King of Slow Drag. Loved by the ladies, and smooth on his feet, that's what we like to see.

We hit week 3 of our "Need for Speed" series last night, and spent the time fusing the stylish slow moves we'd already developed into faster rhythms. Yes, we asked you a lot of questions, but it's good to make you think. Well done, everyone, for passing "the test" and showing us how great you all are!
As for the Lindy 1s, another great class and we look forward to your last triumphant week next Tuesday!
– Lexi