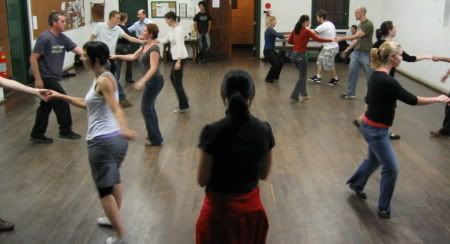 As I said on the night, I can honestly say in all my years of teaching that I've never seen a collection of follows doing their swivels SO well as the Lindy 1 girls were doing at Subiaco. I was amazed, in awe even! ALL of the follows looked incredible; the swivels were outstanding and you all waited! I could certainly praise the guys as well but come on, Fellas, don't you think the girls deserve the spotlight on this one? Ruth clearly has the magic touch.
Lindy 2 was a riot; orbits and trips and spins…not to mention the occasional 'landing'. Remember to bring out that 'secret weapon' we showed you leads! I have a feeling the dance floors will be a little more interesting this week.
Next week: New Beginners!!
–Shane