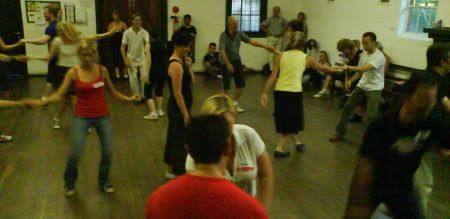 A fantastic night all round as we had several Lindy 1s make their way up to Lindy 2; congratulations guys and girls! It may seem like a big step but all of you did SO well! Some outstanding styling in Lindy 2 as well! Difficult moves but we were really impressed by some of you. The bounce was the key…and I know it felt as good as I promised, don't pretend it didn't.
Well done to Lindy 1 for their first big dip into Swing Outs. Overwhelming at first? Perhaps, but like everything else it'll be second nature soon enough…unless you're Sandy and turn up half an hour late.
See you next week and remember to stick around for the Stomp. You're missing out if you don't!
–Shane