Class Reviews: Victoria Park!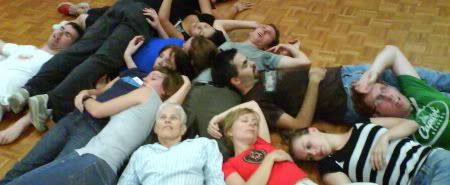 What do you get when you cross mad, dedicated Lindy Hoppers with a break neck speed Breakaway class?  Well, the results are obvious!  Apologies to everyone in the scene that enjoyed dancing with these wonderful people…we killed them.
All jokes aside Jojo and I were extremely happy with how everone did in the second Breakaway class.  Outstanding!  There wasn't one person that didn't absolute nail the style and feel of what we were going for.  Keep your eyes peeled, you're about to see some crazy Breakaway on the Perth floors VERY soon!
Also a huge congratulations not only to our graduating Lindy 1 class but also to those people that took the plunge and moved up to our Lindy 2 class!  Tony, Ben, Gerard, Amanda…well done and we hope you had an absolute BLAST!
See you on the weekend everyone!
–Shane