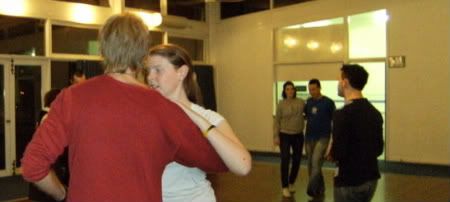 This month we're teaching you the art of adding awesome… Which is hard considering how awesome you all are to start off with!  But we promise to do our best!
Welcome to our new Lindy 1 class, who got off to a great (and noisy) start, that's the way we like it.  More light bulb moments next week!
-Lexi
Well done, Lindy 2!  You really impressed us this week with your mad skills.  You're awesome!