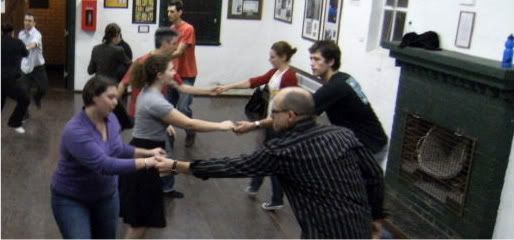 Jarrad thought we should preface this post with a photo of the Wicked Witch of the West getting swept away in a tornado but instead we shall show our brave students!
Fearless Lindy Hoppers that you are, you soldiered on for the love of the dance. That's why we love you so, dear Subiaco!
It was freezing, it was raining, and we feared that the power would go out but we still tackled swing outs, elastic bands, and the mini-dip (our favourite!). Our special guest, Cam, was finally in the house to show us his amazing styling. Shout out to you, Mr Haskell, you're a star!
– Lexi