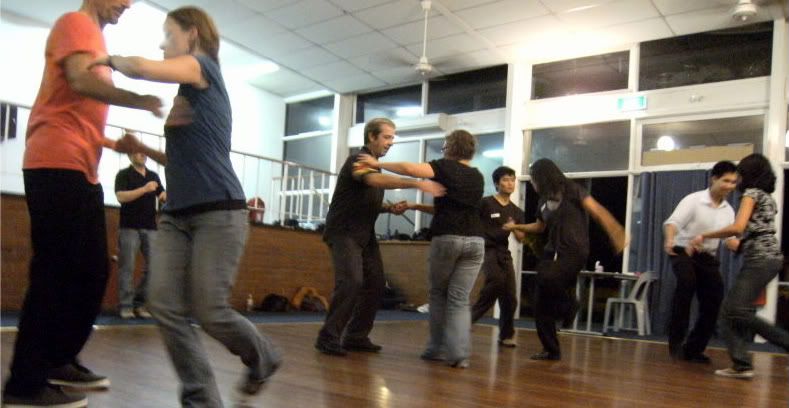 With winter coming up, we decided it was time to show you that Lindy Hop is a great way to warm up.
We kept the tempos high in Lindy 2 with some sweet moves to add exciting experiences in your everyday Lindy.  Props to Nick and Troy for their sweet styling on the "cape" move and a big happy birthday to Julz who decided to spend her special day dancing!  No surprises there!
We also welcomed a fresh batch of newbies to the world of swing.  We're pretty sure you'll love it!
The night finished off with some even faster songs and people doing aerials on the grass.  Undoubtedly an awesome night.
– Lexi