Victoria Park Classes on the move!
As of Wednesday June 13th Swing It! Victoria Park will be held at a new location!
It's the end of a LONG era as weekly classes are moving from the Vic Park Rec Centre, down the road, to the Carlisle/Lathlain Bowling Club. The new location is a mere 30 second drive from our current location, it's even on the same street!
The Bowling Club has a better floor, a better feel, better lighting and a bar! That's right, after classes (or before if you're brave) you can enjoy a casual drink at the bar in the next room. What a great way to socialise and catch up after class!!
NEW LOCATION:
Cnr Roberts Road & Bishopsgate Street Carlisle at the Carlisle/Lathlain Bowling Club.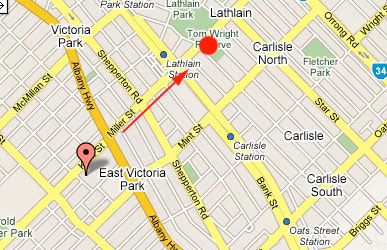 So come down this week to bid farewell to the old location that has held Swing dance classes for five years (and three different schools)! It certainly is the end of an era.