Class Reviews: Mt Lawley!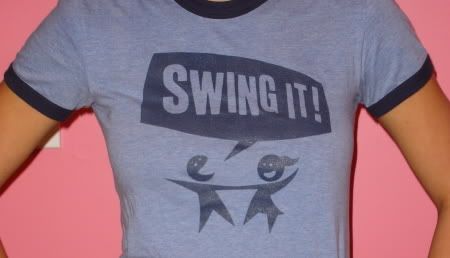 My awesome new shirt pretty much sums up what we did this week in class! We were swing-ing it like we've never swung it before (whatever "it" may be)!
Highlights of this week included: testing out the airconditioning as turned up the heat on the dance floor, trying to get a little less intimate, Lindy 1 not believing us when we told them they were the best ever (really! you are!), Emily giggling the whole night, Lindy 2 kicking butt and Jarrad and I looking really hot in our Swing It! shirts.
Next week is birthday week, and Nick sneakily hinted that some donut cake might be appreciated… I guess we'll see what I can rustle up in the Swing It! kitchen. Good luck, self!
– Lexi