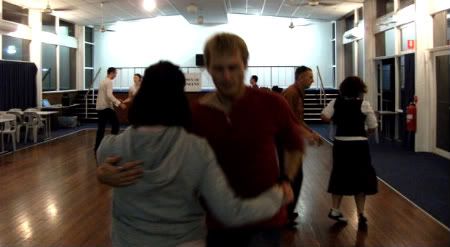 Week 3 is the week of "almost there". Our almost-graduated Lindy 1s are in fine form for a fantastic graduation next week!
Well done to all of you who covered the Lindy hop landscape with confident strides. You're awesome!
In Lindy 2 we added some simple spins to spice up even the most basic of dances. Remember, guys, practice practice practice. Also, thanks for putting up with some of Jarrad's worst jokes ever, he's very proud. See you next week!
– Lexi