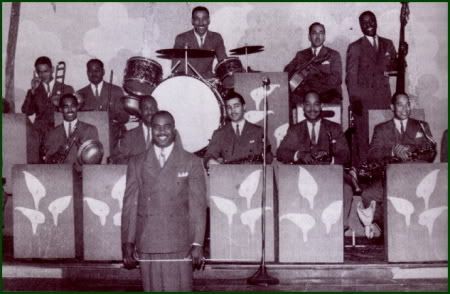 No Jimmie Lunceford didn't come and perform this week…regardless of how often I ask. Due to an error with my camera the photos taken on Monday night disappeared. Where? I know not. Instead I decided to use a photo of the Jimmie Lunceford orchestra since a track he played was featured during classes!
This week it was musicality, musicality, musicality. Something that's so important I feel the need to say it three times. The focus was on responding to the music and leading/following in such a way as to emphasise how the music made you feel. For some it made them feel boisterous, for others it made them feel jazzy…for one in particular it made them feel the need to arrive late.
Next week, a whole new Lindy 1 class with the same old jokes! Be there!
–Shane