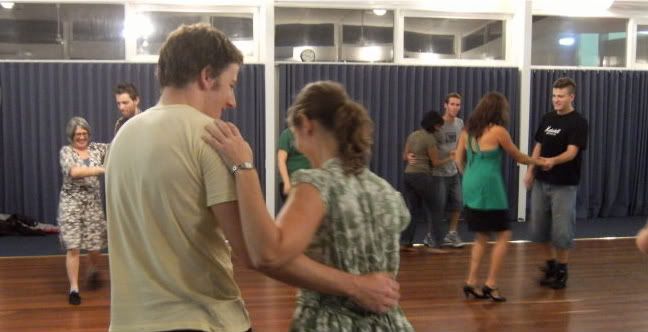 T'was the day of St Patrick, t'be shure!  Plus we graduated a new batch of Lindy 1s!  So we celebrated with a bit of extra green and some Oscar the Grouch coloured cakes.
We nailed down our swing outs this week and enjoyed some Charleston madness on our last eve together as a group.  Congrats, new Lindy Hoppers!  You are all ace!
At Swing It!, we like to spice things up so we treated our Lindy 2 class to what we considered to be a class just like the perfect curry.  Hot, but not so hot it's painful.  Dips, tricks, and lots of giggles from Deb.  Pull these moves on unsuspecting dancers for some serious street cred!
Song of the week was "Sixteen Tons" by Jack Parnell & His Band.
"Another day older and deeper in debt",
Lexi