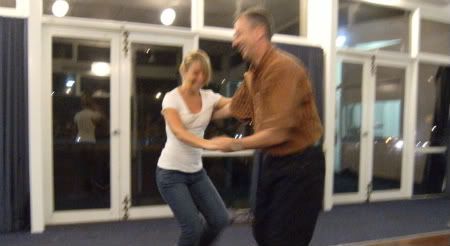 Maybe it's because it's the end of the financial year, or maybe Jarrad's laptop just got cold feet, but either way, we apologise for the technical difficulties that caused lots of clapping and very loud counting (my ears are still ringing).
Despite the lack of music, we were super impressed with our Lindy 1 class for mastering some tricky moves this week.  Great work, everyone, next week we promise you more than one song.
Huge shout out to Chris who rescued us with his CD player!  Thus, a energy-packed Lindy 2 ensued with lots of spins.  We like a class with lots of spins!
Next week, don't forget your Crazy Hat!