Class Reviews: Mt Lawley!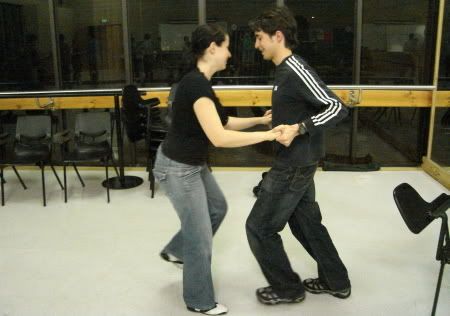 My perception may have been slightly affected by lack of sleep, but in my mind class this week was a night of fabulous humour and analogies. We discovered that "dino battles" is clearly the best way ever to explain Sugar Pushes. Not to mention entirely ridiculous at the same time! Just remember to be a little less t-rex and a little more pteradactyl… or was that triceratops? Anyway, whilst Jarrad and I got a little carried away with being idiots, everybody stepped up to the challenges of some delightfully difficult moves. Well done for sticking at it, you did so super great! As Chris pointed out, we said it was a cruisey class… we promise to never lie to you again not to lie to you next week.
A huge and generous welcome goes out to our new Lindy 1 class this week! Jarrad and I look forward to many fun times with you. And big snaps to Greg, Daniel, Ivan and Miao who either braved the Subi Stomp or Lindy 2 for the first time this week. You're awesome!
– Lexi