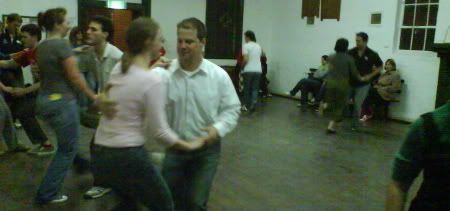 Monday night saw a veritable EXPLOSION of Charleston rhythm! We started off at a comfortable pace, testing the waters and warming the limbs as it were; then before long we were pushing the boundaries and taking it all the way up to 220BPM! In some circles you might call that crazy, even death defying! To a Lindy Hopper that's just a walk in the park (that you get very, very puffed by).
On a personal note thank you to everyone that shared a dance with me on the night (including you Joe, regardless of how much you tried to back out). It was a great way to end my time at Subi for five weeks.
See you all soon…ish.
–Shane